Casa Suaya Hotel Boutique is an unavoidable fact in the life of any lover of the pleasant excellence of summertime.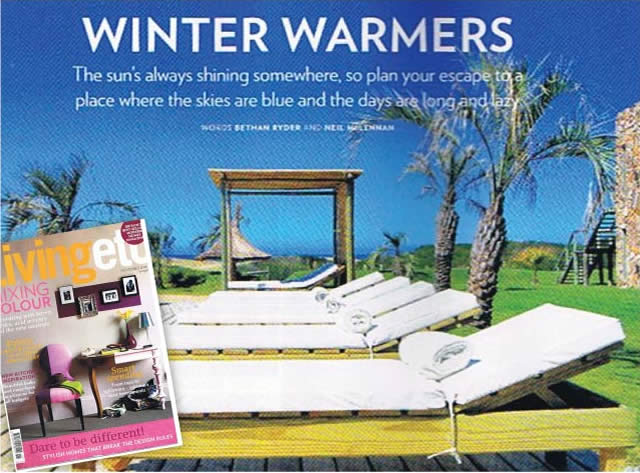 Living etc UK November 2008
"The best for….glamour next to a wild beach, Latino style".
Why? Compared to the Hamptons of 30 years ago, this fishermen village in Uruguay became a fancy refuge by the sea to celebrities, it is a place you should visit before it becomes too popular.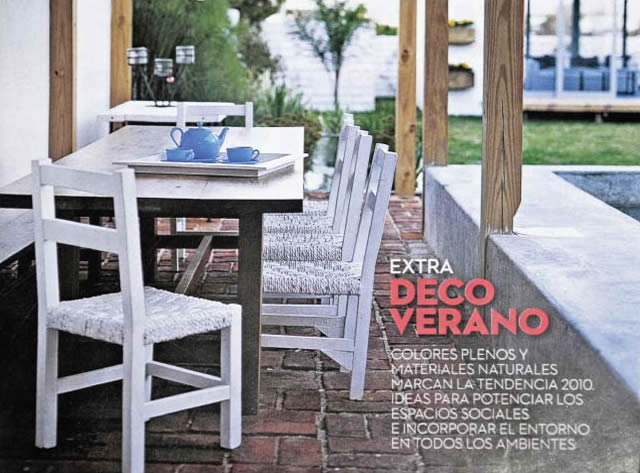 "LA NACION" Weekly magazine– Special Edition "Summer Deco"
On the sand of José Igncio, the entrepreneur Adolfo Suaya built his home, a boutique hotel and restaurant, fusing the environment with the interior. A warm and cozy atmosphere was created with refined details and natural elements.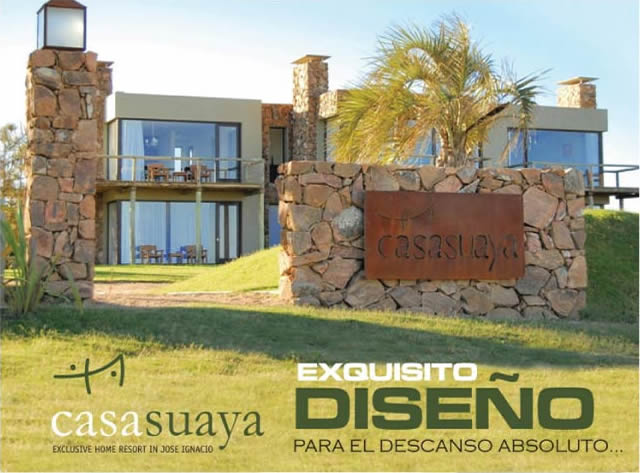 OBRAS MAGAZINE
Daring to absolute calmness, losing oneself amidst the synesthesia of continuous pleasure is the perfect formula to live a perpetual and matchless summer. Just like Casa Suaya Hotel Boutique.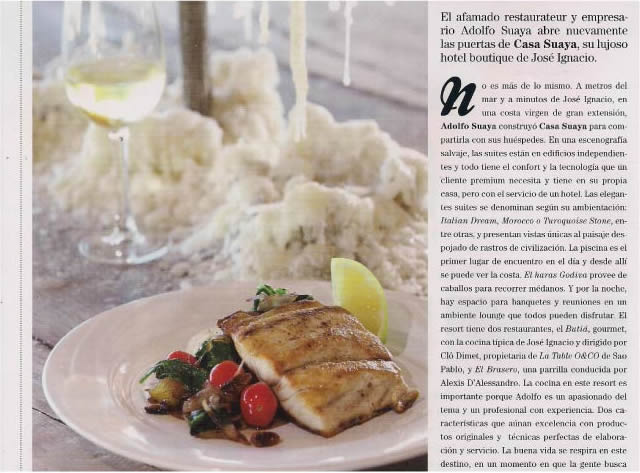 Cuisine & Vins Magazine – January 2010
"A HOUSE BY THE SEA – the famous restaurateur and entrepreneur Adolfo Suaya opens once again the doors to Casa Suaya Hotel Boutique, his luxurious boutique hotel in José Ignacio…"
7 Días Magazine – January 5, 2010
CHARLY'S REPOSE – "After 4 years, the rock star was acquitted from the charges which kept him away from Punta…"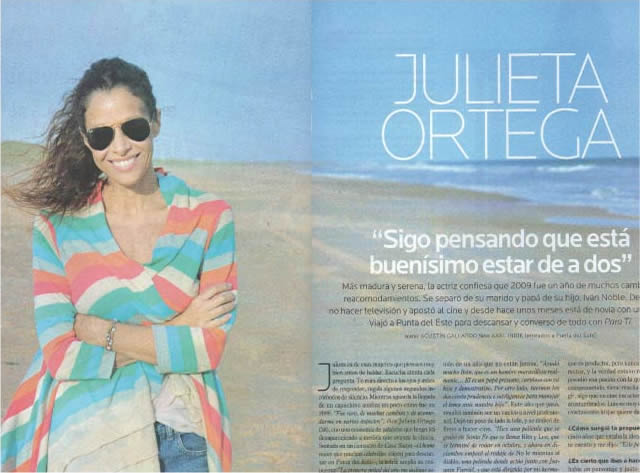 Para Ti Magazine January 22, 2010
JULIETA ORTEGA – "I still believe that it's great to be in couple"

Casa Suaya Hotel Boutique's suites are atonishing…they all overview the beach and the ocean. The structure is really simple; you have your own living room with an open kitchen and a fireplace and a big bedroom with the most comfortable bed you've ever experienced in any hotel.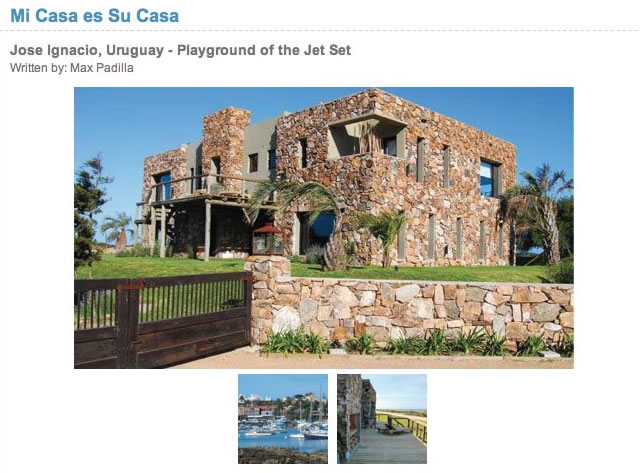 The hottest up-and-coming beach scene in the world, Jose Ignacio is a glittery bohemia of sleepy beach architecture and high fashion residents…. Adolfo Suaya has meticulously created a rambling beachside estancia offering four acres of rolling pampas, horse pastures and sandy dunes